Smart Meters could be overbilling you by a whopping 582%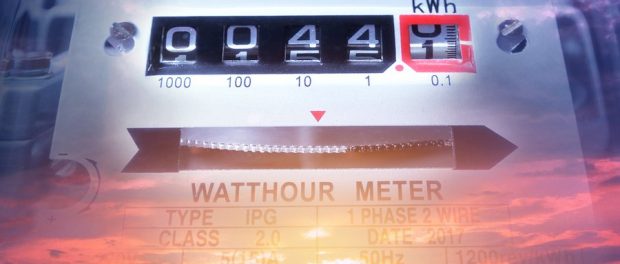 According to a shocking report published in early 2017, a research team from the University of Twente in Enschende, Netherlands, and Amsterdam University of Applied Sciences "documented billing inaccuracies in a paper that reviewed the efficacy of so-called "smart" electric meters, ranging from -32 percent to +582 percent of the actual power consumed in a month's period."1
RELATED STORY:
Now, we all understand perfectly well that paying our utility bills is a necessity but overpaying them? I think not. And a "smart" meter? How is that even possible?
Why am I bringing this to your attention now, after the fact? Because this might still be going on and you need to be aware!
The paper noted that the overbilling issue was mostly due to older power-saving features:
"Static, or electronic, energy meters are replacing the conventional electromechanical meters. Consumers are sometimes complaining about higher energy readings and billing after the change to a static meter, but there is not a clear common or root cause at present," an abstract of the findings states. "Electromagnetic interference has been observed between active infeed converters as used in photo-voltaic systems and static meters. Reducing the interference levels eliminated inaccurate reading in static meters."2
In total, five of the nine smart meters that were tested provided readings that were much greaterthan the real amount of energy utilized and two gave readings that were lower than the amount of power consumed, perhaps due to construction; meters with higher usage rates used a Rogowski Coil in the construction while the meters with artificially lower readings had Hall effect-based sensors.
RELATED STORY:
Researchers also found "the biggest discrepancies when they joined dimmer switches with LED and energy-saving light bulbs."3
But in addition to overbilling consumers, some researchers have warned that the meters themselves are health hazards, prompting some lawmakers at the state level to take action:
"State Sen. Patrick Colbeck of Michigan testified before the state House Energy and Technology Committee in early March regarding a piece of legislation – HB 4220 – that would permit homeowners to opt out of getting smart meters installed on their dwellings without having to pay a fine. He has based his opposition to smart meters on research indicating that they can cause a wide array of health problems, in addition to a cyber security threat posed by their installation and use, since they are wireless and transmit data to the utility company."4
To date, the legislation has still not passed.
Lastly is the issue of privacy. You may not know this but your electric use data can be hacked from a wireless smart meter and used by criminals to determine when you aren't home. That's a recipe for theft.
If you still have questions, visit SmartMeters.news for more info.
Source: https://www.healthnutnews.com/smart-meters-could-be-overbilling-you-by-a-whopping-582/