How to Relax and Wind Down at End of Day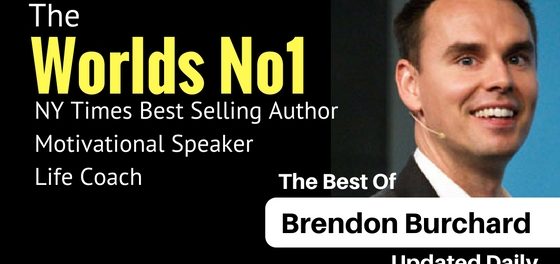 Get mp3, summary, and quotes from this episode:
iTunes free podcast: ‪
Join Brendon's 4MIL FB fans: ‪
Join Brendon's email list:
Get Brendon's new book free: ‪
Instagram: ‪
LinkedIn:
Twitter: ‪
——————–
SUMMARY:
——————–
If you have difficulty winding down at the end of a busy day, create a new evening routine and follow it regularly. Here's four ideas for you:
1. Transition from the busy day. After work, do something to help you release the stress from the day. Meditating, exercising, stretching, or taking a nap or short walk are all great options to transition. Whatever it is, have a transition routine that tells you the busy day is over and it is time to wind down.
2. Don't get stuck in social media or in front of screens. Social media and entertainment fires off dopamine in your brain and also increases anxiety, preventing you from winding down. Instead of watching or following anything on a screen, do your hobby, read a book, have a good conversation with a friend. Avoid all screens in the hour before bed.
3. Have a gratitude practice. Write down all the things you learned, accomplished or are thankful for each day. Then, write down what you need to do tomorrow so you can free your mind and relax. Making lists help you relax.
4. Use your home environment to wind down. Dim the lights, play calming music, light candles, and lower the temperature to 68 degrees before bed. Make sure your room is pitch back when you go to bed. And before you fall asleep, generate gratitude and tell yourself the day is done, you've done your best, and all is well for now.
If you successfully wind down at the end of the day, the next day you'll be fully energized and ready to lead #theChargedLife.
——————–
ABOUT BRENDON
——————–
Brendon Burchard is one of the most watched personal development trainers in the world, and a Top 100 Most Followed Public Figure on Facebook. Over 50,000,000 people watched his videos in the last 12 months, more than 30,000,000 see his posts every week on Facebook, and 600,000-plus students have completed his online courses or video series, making him one of the most successful online instructors in history. A #1 New York Times, #1 Wall Street Journal, and #1 USA Today bestselling author, his books include The Motivation Manifesto, The Charge, The Millionaire Messenger, and Life's Golden Ticket. Brendon is also the star and executive producer of the #1 self-help solo series on YouTube, and his podcast The Charged Life debuted at #1 on iTunes.
After suffering depression and surviving a car accident at the age of 19, Brendon began asking himself important life questions: "Did I truly live today? Did I love? Did I matter?" His intention to be happy with the answers led to his breakthrough and life's work helping others "live a fully charged life." By the age of 32, he became a #1 bestselling author and a multimillionaire as an early pioneer in the online education space. Since then, he has dedicated his life to helping others find their charge, deepen their motivation and strength, and share their true voice with the world.
Larry King named Brendon "one of the top motivation and marketing trainers in the world." SUCCESS Magazine named him as one of the Top 25 Most Influential Leaders in Personal Growth and Achievement, along with Oprah, Deepak Chopra, Joel Osteen, Wayne Dyer and more.
Meet him at Brendon.com.
——————–
ABOUT THE CHARGED LIFE
——————–
The Charged Life is a weekly self-help show full of #motivation, #inspiration, and #high performance strategies with bestselling author, motivational speaker and High Performance Academy founder Brendon Burchard. Filmed in one take, without any notes or prompter, the show has become one of the most viewed direct-to-camera self-help series in the history of Youtube. It has also been the #1 Podcast in all of iTunes and is regularly in the top podcasts in Self-Help and Health categories around the globe. Subscribe to the free motivational podcast here: ‪
——————–
SUBSCRIBE ON YOUTUBE OR ITUNES
——————–
Never miss a video: ‪
Join the newsletter: Brendon.com