My Car Accident (or, the Power of Grace and Intention)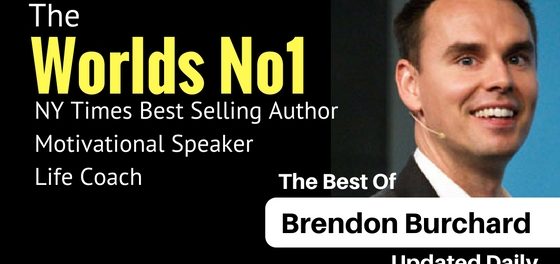 Are you clear on the questions you'll ask yourself at the end of your life? This is how I found mine, and transformed my life.
When I was 19, I was suicidal after the breakup with the first woman I ever loved. It was a scary and dark time. Ironically, a car accident pulled me from the emotional wreckage of my life. This is that story.
Fave quote:
"'Did I live? Did I love? Did I matter?' As soon as I realized that those were the questions that I'm going to use to evaluate myself at the end of my life, it gave me what my late mentor Wayne Dyer taught: the Power of Intention. When you know how you're going to evaluate your life at the end, you have real intention and mortality motivation, and that's when everything changes."
Like this? Please thumbsup and share!
This clip is from High Performance Academy, my 4-day seminar.
Event dates are always up at
Get related quotes and posts on the blog:
You might also like my new book. I'm giving away copies to my YT community. (I bought 1000 copies for y'all – so no charge for the book itself – but I do ask you to pay shipping). I also threw in the audiobook free. While supplies last:
=====
FOLLOW ME ON THE SOCIALS
=====
=====
ATTEND MY SEMINARS
=====
High Performance Academy, the world's most respected and comprehensive personal and professional development seminar:
Experts Academy, the world's #1 marketing training for thought leaders:
=====
ABOUT BRENDON
=====
Brendon Burchard is the world's leading high performance coach, the most requested motivational speaker of his generation, and one of the most-watched, quoted and followed personal development trainers in history. He is also a #1 New York Times bestselling author and in the Top 100 Most Followed Public Figures on Facebook, with over 10 million fans across his pages. O, The Oprah Magazine, and Success Magazine have both named him one of the most influential leaders in personal growth and achievement.
Brendon's videos have been viewed more than 150 million times, and 2,000,000-plus students have completed his personal development online courses and video series. He's now created 13 blockbuster online courses in personal and professional development, including the most popular motivation, confidence and habits courses of all time. For these results, Oprah.com produced two courses with him and named Brendon "one of the most successful online trainers in history." Success Magazine featured Brendon on its cover in October 2017 and has named him, for three years running, "one of the Top 25 Most Influential Leaders in Personal Growth and Achievement."
A #1 New York Times, #1 Wall Street Journal, and #1 USA Today best-selling author, Brendon's books include High Performance Habits, The Motivation Manifesto, The Charge, The Millionaire Messenger and Life's Golden Ticket. His book The Motivation Manifesto is the bestselling title on motivation of this century.
The first season of Brendon's podcast THE BRENDON SHOW (formerly The Charged Life) debuted at #1 on iTunes across all categories and remained in the top 10 self-help shows for over 100 weeks.
As one of the most requested motivational speakers in the world, Brendon has shared the stage with the Dalai Lama, Sir Richard Branson, Tony Robbins, Arianna Huffington, and many of the leading influencers of this era. His live seminar events – named as "must-attends" by Entrepreneur Magazine – continue to sell out to audiences from around the world.
Meet him at Brendon.com