Why We All Lie, How It Messes Up Our Lives, and How To Fix It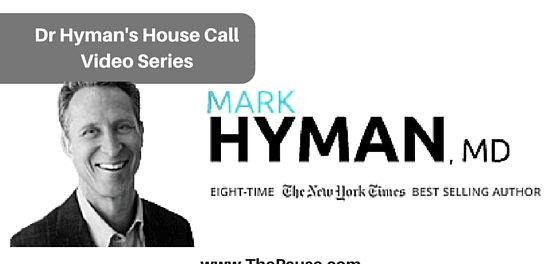 Years ago, I met a woman who changed my life. A mutual friend introduced us and we went to grab a cup of coffee; but I didn't realize how life-changing that day would be. That woman was Lauren Zander, and though she's now a best friend of mine, I was a bit scared in the beginning of our relationship. She saw right through my exterior persona and instantly challenged me to think about the things I didn't want to address in my life—I was overworking, unhappy in my marriage, and worried so much about doing for everyone else that I wasn't really being okay with myself.
But those uncomfortable truths brought a lot of thought out in me, and months later Lauren finally convinced me to dive deeper into that darkness. Today, Lauren joins me on The Doctor's Farmacy to talk about my own personal journey with life coaching—or what I call Functional Medicine for the soul—to discover happiness, success, and so much more. Lauren Handel Zander is the Co-Founder and Chairwoman of Handel GroupR, an international corporate consulting and life coaching company. Her coaching methodology, The Handel MethodR, is taught in over 35 universities and institutes of learning around the world, including MIT, Stanford Graduate School of Business, NYU, and the New York City Public School System.
______________________________________________________________________
Dr. Hyman is an 11-time New York Times bestselling author, family physician and international leader in the field of Functional Medicine. His podcast, The Doctor's Farmacy, is a place for deep conversations about the critical issues of our time in the space of health, wellness, food and politics. New episodes are released every Wednesday here on YouTube, and wherever you listen to podcasts.
Find him and more of his content all over social media:
Website
Facebook
Instagram
Twitter