3-Ingredient Dressing for Easy Weekly Meal Prep | FullyRaw Vegan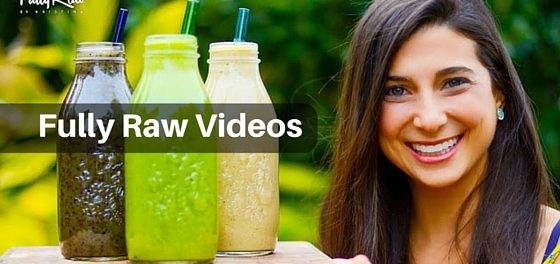 3-Ingredient Dressing for Easy Weekly Meal Prep! The sauce either makes or breaks the dish. Often times, I find the most simple dressings are the best! Try this creamy and savory dressing for ANY occasion. The main three ingredients are lemon juice, tahini, and pumpkin butter; however, I recommend adding in some Himalayan salt or even your favorite herb of choice for extra added flavor. This will hold in your refrigerator for up to a week in a sealed-tight glass jar. Savor and enjoy!
Subscribe: | Follow my FB: | Follow My Instagram:
Buy my book here:
Sunwarrior Protein Blends:
Follow My Other Channels:
RawfullyOrganic:
FullyRaw en Español:
Follow FullyRawKristina:
Facebook:
Instagram:
Twitter:
SnapChat:
Pintrest:
Watch More FullyRawKristina:
FullyRaw 21-Day Challenge:
FullyRaw Recipes: __playlist group link__
Health, Life, & Style:
Travel Vlogs: __playlist group link__
Latest Uploads:
Popular Videos:
Official Website:
Recipes:
Blog:
Rawfully Organic Co-op:
Facebook:
About FullyRawKristina:
Kristina Carrillo-Bucaram lives to inspire a FullyRaw, or 100% raw vegan healthy vegan lifestyle at www.fullyraw.com. A raw vegan lifestyle incorporates fruits, vegetables, nuts, and seeds. KristinaFullyRaw posts new videos every week that include recipes, tips, tricks, vlogs, motivational, fitness, exercise, and inspiration on how to be the best version of yourself.