Best Natural Beauty Secrets for Clear & Glowing Skin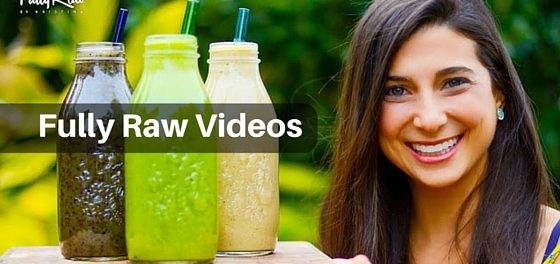 This video is SUPER IN-DEPTH! Grab some snacks and get ready because I am about to share with you EVERYTHING you need to know to have clear and glowing skin. Time stamps are below for you so that you can easily find the spots in this video that you would like to watch. Also…all products by are listed below. Many of you know I don't use any harsh toxic chemicals or animal products on my skin, so this video is all about my natural hacks and things you can do at home! I hope you love this video! Please share your skin care secrets below as well! Much love!
My Secrets to Clear & Glowing Skin Time Stamps!! Coming SHORTLY! Working on them as I type…give me about an hour!
Beware of gimmick skin products: 1:15
Close-ups of my skin: 2:30
Natural and pure skin care: 2:45
MY DIET—Healthy diet rich in raw foods: 3:00
Juicing: 4:00
What foods to eliminate from your diet: 4:50
What you CAN eat: 5:45
Movement & exercise…specifically HOT YOGA & why: 7:00
Sleep: 7:30
Aloe Vera Hacks: 7:40
Coconut Oil: 8:15
Skin brushing, bathing, & full body exfoliation: 9:00
My FAVORITE Skin Care Products: 10:00
My FAVORITE Scrub and cleanser: 10:15
Face masks: 10:40
Cleansers: 10:40
Toners: 11:00
Moisturizers: 11:35
Eye Creams for under eye bags: 12:00
Vitamin C Serum: 14:00
Sunshine & SPF: 15:00
Stress Relief: 16:00
Colon Hydrotherapy (colonics): 17:00
LOVE YOURSELF NO MATTER WHAT & STOP COMPARING: 20:00
Here are all of the products I have mentioned in the video:
Acai Pulp Facial Scrub (back in stock June – sign up for waitlist!):
Sheet Mask: Does It All Masks:
Sheet Mask: Wrinkle Smooth Masks:
Sheet Mask: Anti Acne Masks:
Sheet Mask: Deep Hydration Masks:
Sheet Mask: Collagen Boost Masks:
Charcoal Clay Cleanser:
Restorative Sea Culture Hydrating Toner:
Puristry: Restorative Facial Oil:
Puristry: Seaberry Moisturizer:
Puristry: Vine Therapy Serum:
Retinol PM Eye Cream:
Super Fruit Oil Nourishing Eye Cream:
Tomato Lycopene SPF 20 Moisturizer:
Yerba Mate Mist SPF 30:
Vitamin C Serum:
My FullyRaw 7-Day Juice Cleanse Challenge Program is now available for you! Try it here: If you're looking for a juice recipe that can help to detox your system, give you energy, and bring you back to balance, this one is it! Join Now:
Instagram for More Updates:
Subscribe: | Follow my FB: | Follow My Instagram:
Buy my book here:
Sunwarrior Protein Blends:
Follow My Other Channels:
RawfullyOrganic:
FullyRaw en Español:
Follow FullyRawKristina:
Facebook:
Instagram:
Twitter:
SnapChat:
Pintrest:
Watch More FullyRawKristina:
FullyRaw 21-Day Challenge:
FullyRaw Recipes: __playlist group link__
Health, Life, & Style:
Travel Vlogs: __playlist group link__
Latest Uploads:
Popular Videos:
Official Website:
Recipes:
Blog:
Rawfully Organic Co-op:
Facebook:
About FullyRawKristina:
Kristina Carrillo-Bucaram lives to inspire a FullyRaw, or 100% raw vegan healthy vegan lifestyle at www.fullyraw.com. A raw vegan lifestyle incorporates fruits, vegetables, nuts, and seeds. KristinaFullyRaw posts new videos every week that include recipes, tips, tricks, vlogs, motivational, fitness, exercise, and inspiration on how to be the best version of yourself.