MY EVENING ROUTINE in Costa Rica | FullyRaw Vegan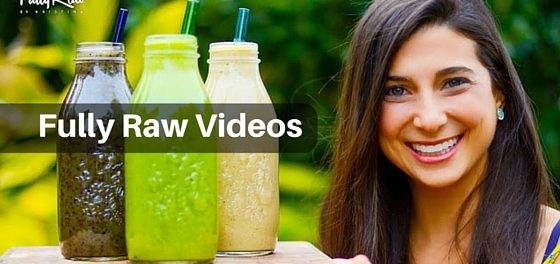 I'm currently in Costa Rica getting ready for my FullyRaw Retreat May 18-25th! See what a day in the life is like for me here…I am happy to share this beautiful and healing place with you! Check out the OSEA vegan skin care products I'm currently obsessed with and receive a FREE travel size product of your choice with purchase of $40 or more. Add your travel size to cart and apply the code "fullyrawkristina" at checkout for the best offer to be reflected! Click here for your gift: Enjoy!
Check out the 2019 FullyRaw Retreat Dates & Sign-up Now: ❤ The lineup includes Bali & Costa Rica! Reserve your spot, and hope to see you there! ❤ For questions about the retreat or payment plans, please email retreats@fullyraw.com
Join the 21-Day NEW YEAR NEW YOU FullyRaw Vegan Challenge: Get my new e-book with 63 raw vegan recipes, access to 21-daily videos, shopping lists, daily support emails, access to a preliminary webinar, one bonus video, and more! This challenge starts at the beginning of the year, so sign-up now! I can't wait to see you there!
Download My NEW FullyRaw App:
My App is also now available on Android here:
Follow My NEW FullyRaw Retreats Instagram:
Instagram for More Updates:
Subscribe: | Follow my FB: | Follow My Instagram:
Buy my book here:
Sunwarrior Protein Blends:
Follow My Other Channels:
RawfullyOrganic:
FullyRaw en Español:
Follow FullyRawKristina:
Facebook:
Instagram:
Twitter:
SnapChat:
Pintrest:
Watch More FullyRawKristina:
FullyRaw 21-Day Challenge:
FullyRaw Recipes: __playlist group link__
Health, Life, & Style:
Travel Vlogs: __playlist group link__
Latest Uploads:
Popular Videos:
Official Website:
Recipes:
Blog:
Rawfully Organic Co-op:
Facebook:
About FullyRawKristina:
Kristina Carrillo-Bucaram lives to inspire a FullyRaw, or 100% raw vegan healthy vegan lifestyle at www.fullyraw.com. A raw vegan lifestyle incorporates fruits, vegetables, nuts, and seeds. KristinaFullyRaw posts new videos every week that include recipes, tips, tricks, vlogs, motivational, fitness, exercise, and inspiration on how to be the best version of yourself.