My FullyRaw Thanksgiving Feast!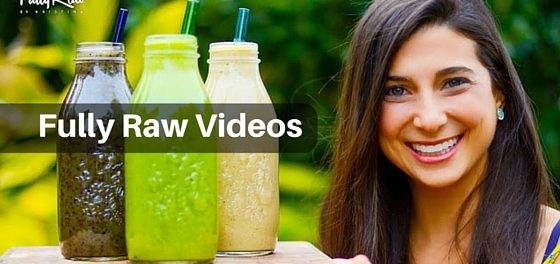 My FullyRaw Thanksgiving Feast! See what I am bringing to my Thanksgiving dinner to share with family and friends this holiday! Gobble gobble!
1) I always bring a platter of fruit! This year I will be bringing persimmons. My first year raw I did just a plate of pears. Sometimes, simple is best and more enjoyable. ☺
2) My FullyRaw Holiday Salad! Recipe here:
3) A FullyRaw Cranberry Kale Salad: Stripped kale topped with raw dried cranberries (You can do these yourself in a dehydrator. I ordered mine online). I dress this salad with simple orange juice!
4) Green Bean Casserole: Sweet green beans cut in a casserole dish with red onion, sliced zucchini, basil, and sage. The coconut mushroom dressing is made with the juice of 1-2 young coconuts, the meat of 1-2 young coconuts, and 3-4 mushrooms (organic is preferred). Blend all ingredients into a high speed blender like a Vitamix, then pour over your casserole and enjoy!
5) A plate of apples to share!
6) FullyRaw Pumpkin Pie!
7) FullyRaw Pumpkin Pie Brownies!
8) My FullyRaw Turkey! Zucchini as the head with cranberry eyes. The turkey is an arrangement of zucchini, oranges, cauliflower, kale leaves (outskirts), green beans, cranberries, carrots, red leaf lettuce, cherry tomatoes, baby bell peppers, celery, and one slice of grapefruit.
Want to keep up with me daily?
❤ Co-op:
❤ FullyRaw:
❤ FullyRaw You Tube:
❤ FullyRaw Kristina Facebook Page:
❤ Kristina's Personal Facebook Page:
❤ Kristina's Bio:
❤ Kristina's Blog:
❤ ROC Facebook:
❤ Rawfully Organic Twitter:
❤ FullyRaw Twitter:
❤ FullyRaw Kristina Instagram:
❤ FullyRaw Kristina Pinterest: