The Truth about Eating FullyRaw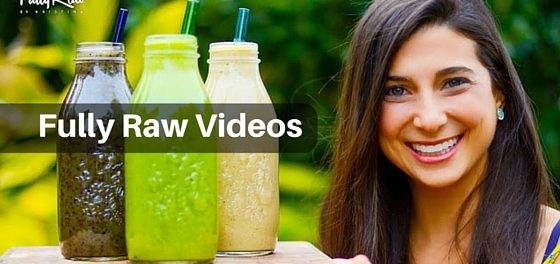 The challenge is over, and now it's time for me to share The Truth about Eating FullyRaw, from my heart to yours!
I'm so proud of you all for completing this challenge, for taking the step to achieve greater health, and for listening to your heart! You are powerful, capable, and worthy. I'm blessed to share this life with you. I send you all my hugs and love.
TODAY IS THE LAST DAY TO SUBMIT YOUR EMAIL FOR THE FREE EBOOK. ***Please note that in order to get the free eBOOK, you MUST submit your email AND comment AND like EVERY video of the challenge. Otherwise, you will NOT be sent an ebook. ***
If you have not already submitted your email for the 21-Day Challenge, submit your email here.
Now that the challenge is completed, I will be spending the next few days finalizing the eBook, tallying up all of the comments and likes, and collecting emails. I hope to have it sent to everyone from this coming Wednesday-Friday, January the 29th-31st. The eBook is a compilation of my journey on the FullyRaw Challenge, giving you all of of the content in written form to carry with you wherever you go! The book will also include some new recipes, inspiration, tips, and more! I want to see you continue on your health journeys, and I am inspired to help you achieve your health goals!
As for those who want to know about my music video, I HAVE decided to do one…YAY! It's still in the works. Ultimately, it will be a surprise, so keep your eyes open for it! I want it to be the best, most creative possible, and I am honored to be working with some of the best musicians in Houston to help me achieve this dream! I hope that you all will enjoy it in the end!
I am SO blessed to be a part of your life. Thank you for allowing me the opportunity to share with you my heart and my knowledge. We are creating a beautiful health community! We are creating FAMILY. I am forever grateful.
Want to keep up with me daily?
❤ Co-op:
❤ FullyRaw:
❤ FullyRaw You Tube:
❤ FullyRaw Kristina Facebook Page:
❤ Kristina's Bio:
❤ Kristina's Blog:
❤ ROC Facebook:
❤ Rawfully Organic Twitter:
❤ FullyRaw Twitter:
❤ FullyRaw Kristina Instagram:
❤ FullyRaw Kristina Pinterest: