Top 5 Tips to Stay FullyRaw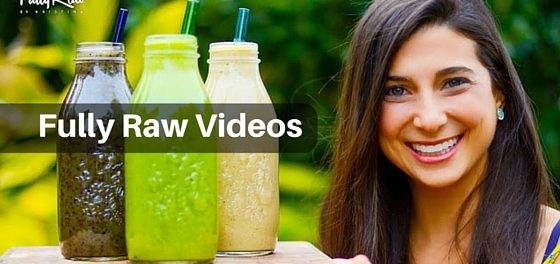 My Top 5 Tips to Stay FullyRaw! Whether you're trying to eat healthy, go vegan, or eat raw, these steps are vital to your health success!
1) Always make sure you have enough abundance in your house! You will always have 1-2 items that go bad, don't worry! STOCK UP! Reference my shopping list so that you can see how much you need in your home!
2) Always make sure that you eat enough. It is OK to sit down with a HUGE platter of fruit! It's GOOD to sit down with a bowl of 10 oranges, 10 bananas, 64 oz. of juice, etc. There is no such thing as guilt in a FullyRaw world! This is a lifestyle of ABUNDANCE, NOT RESTRICTION. Find your food freedom!
3) Always make sure that you have a support system around you! Get out and find friends, co-ops, etc., by which you can be supported! Find them online, call a friend, and get the support that you need to keep moving forward strong.
4) Always keep educating yourself! Keep reading, keep studying, and keep informed! You never stop learning! Your health is a journey, and learning about your body (feeling, understanding, growing, changing) is a PROCESS. It's about the journey AND the destination!
5) TAKE IT ONE DAY AT A TIME. You are the change that you want to see in the world! When you look too far ahead, it may be too scary! It's about your health and feeling your BEST! Don't think about tomorrow or one year from now, think about TODAY. LIVE IN THE PRESENT. BE PRESENT WITH YOUR FOOD. Be a conscious consumer! Acknowledge that YOU Are the one in control of your life. You have power over your choices and your reactions. NO ONE can take those steps except for you! YOU CAN DO THIS.
Want to keep up with me daily?
❤ Co-op:
❤ FullyRaw:
❤ FullyRaw You Tube:
❤ FullyRaw Kristina Facebook Page:
❤ Kristina's Bio:
❤ Kristina's Blog:
❤ ROC Facebook:
❤ Rawfully Organic Twitter:
❤ FullyRaw Twitter:
❤ FullyRaw Kristina Instagram:
❤ FullyRaw Kristina Pinterest: