Why I'm Still a Virgin (Part 2)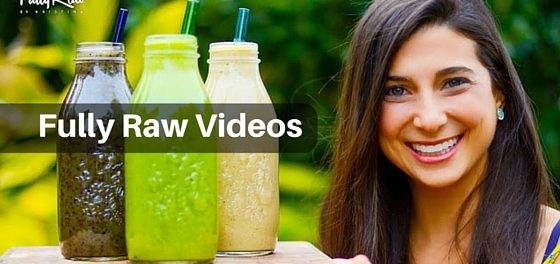 It's been two years since I filmed my last video on Why I am Still a Virgin. There's so much I'd like to share with you as a follow up to the previous video. In this video, I go a little deeper in discussing this topic, and I answer many of your questions. I feel that I have truly grown and matured a LOT since the last video I filmed, and I am happy to share with you my current thoughts on life and love here. As I mentioned in the previous video…
Please know that me releasing this video is very personal to me. This is in no way a judgement to anyone who has made different choices in life, or who has experienced other traumatic experiences that weren't their choice. This is me sharing my story, and my journey, and why I've been a virgin up until this point. Please know that I love you, and I am compassionate and respectful to your journey as well. Some context here: I filmed this video two years ago while in Bali, and I feel now that I'm ready to share this the world. I hope that this video inspires you feel empowered to be your authentic self and voice the things that you feel are important to you. There's so much pressure in society right now to be someone that your not and to do things you're not ready for…and I am here to reassure you that you don't have to do anything you don't want to do. This message is for everyone, both male and female. I plan to do a present day follow up on this video, sharing more of my current perspective on this and how I've grown since I filmed this two years ago. Again, thank you for being a part of my journey. Much love always.
New COSTA RICA RETREAT DATE May 25th – June 1st! Reserve your spot here: ❤ For more information about the retreat or to inquire about payment plans, please email retreats@fullyraw.com. Payment plans are only available via email. ❤
Check out all 2019 FullyRaw Retreat Dates & Sign-up Now: ❤ Hope to see you there! ❤
Join the 21-Day NEW YEAR NEW YOU FullyRaw Vegan Challenge: Get my new e-book with 63 raw vegan recipes, access to 21-daily videos, shopping lists, daily support emails, access to a preliminary webinar, one bonus video, and more! This challenge starts at the beginning of the year, so sign-up now! I can't wait to see you there!
Download My NEW FullyRaw App:
My App is also now available on Android here:
Follow My NEW FullyRaw Retreats Instagram:
Instagram for More Updates:
Buy my book here:
Subscribe to my YouTube Channel:
Follow my FB:
Follow My Instagram:
Twitter:
SnapChat:
Pintrest:
Watch More FullyRawKristina:
FullyRaw 21-Day Challenge:
FullyRaw Recipes: __playlist group link__
Health, Life, & Style:
Travel Vlogs: __playlist group link__
Latest Uploads:
Popular Videos:
About FullyRawKristina:
Kristina Carrillo-Bucaram lives to inspire a FullyRaw, or 100% raw vegan healthy vegan lifestyle at www.fullyraw.com. A raw vegan lifestyle incorporates fruits, vegetables, nuts, and seeds. KristinaFullyRaw posts new videos every week that include recipes, tips, tricks, vlogs, motivational, fitness, exercise, and inspiration on how to be the best version of yourself.