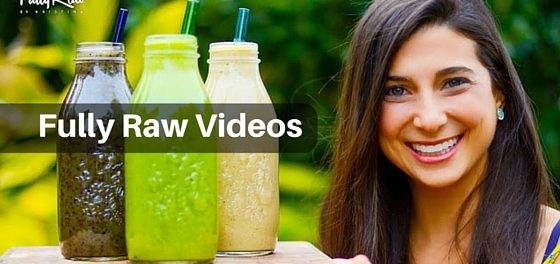 Kristina Carrillo-Bucaram of Rawfully Organic and FullyRaw shares her perspective on "Why Vegan is Important," and she interviews her animal friends to gain their perspective as well!
Many rarely see the health benefits or even the animals' perspective of eating a plant-based diet. Being raw vegan can make you healthier, happier, thinner, and joyful!
There are many reasons why I am vegan, and surprisingly, it's not just about the animals. I want to share with you the health benefits, the emotional benefits, and the environmental benefits of being vegan.
I became a true vegan 7 years ago when I went raw. Ironically, I stopped eating meat and dairy not for the animal rights perspective of it, but for the health benefits of eating raw.
Here are some key Health Benefits to being Vegan:
Better digestion
More energy
Better mental clarity
Feeling of being light
Clearer skin
Lighter sleep
NO HYPERGLYCEMIA!
I knew that it worked b/c I was able to rid myself of my hyperglycemia completely in just 6 months. All of my blood sugar issues were completely wiped away. Physically, I could see that it had changed my life. I felt different; I became someone different. Slowly but surely, I realized that it had also changed me emotionally.
I woke up to life. Became more conscious. CONNECTED to all living things.
Many don't realize how not eating animals affects you emotionally and spiritually. When you eat another animal, it DOES affect you emotionally and spiritually.
You gain more respect for yourself and your body because you learn to show respect for other creatures.
I found that it made me much more gentle. I became upset and less explosive in certain situations. Went from feeling insecure to total and utter appreciation and gratitude. I was able to see beauty in all living things much more clearly BECAUSE I FELT ALIVE FOR THE FIRST TIME EVER.
If you are interested in learning more about living a Raw Vegan Lifestyle, please connect with me using the following links:
Co-op:
FullyRaw:
FullyRaw You Tube:
Rawfully Organic YouTube:
Kristina's Personal Facebook Page:
Kristina's Bio:
Kristina's Blog:
ROC Facebook:
Rawfully Organic Twitter:
FullyRaw Twitter: