HELL is NOT what you think! Religion LIED but the TRUTH WILL SET YOU FREE! BUCKLE UP!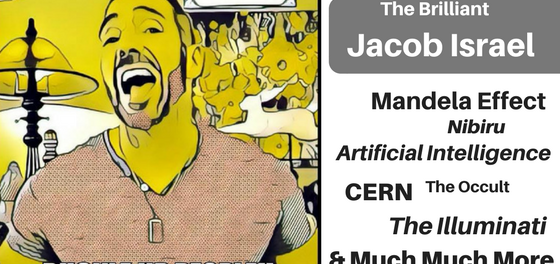 We have been Brainwashed to Believe if we don't do what RELIGION tells us we will be TORTURED Forever! But is that true? Is it possible the same RELIGIOUS system that demanded Jesus be put to death has LIED to us to keep us from truly knowing who we are and who God is? This video may forever change your mind and it may even set you free! I hope you are buckled Up, Jacob
Please do like, comment, subscribe, Check that Bell and Share, it is such a big help to me. I love each and everyone of you, Jacob
If you want to support this channel or just find more information about me and the topics I share visit my free resource
If you like to read my novel is now only available at my website. – no international sales and we are out of hardcovers, and yes, I do personalize each copy. Please allow up to 10 days for shipping.
MUSIC Provided by The Amazing Kevin Macleod
"District Four", "Pepper's Theme", "All This", "Shores Of Avalon"
Kevin Macleod (incompetech.com)
Licensed under Creative Commons:
By Attribution 3.0 License
Please support him as I do!
Copyright Disclaimer Under Section 107 of the Copyright Act 1976, allowance is made for "fair use" for purposes such as criticism, comment, news reporting, teaching, scholarship, and research. Fair use is a use permitted by copyright statute that might otherwise be infringing. Non-profit, educational or personal use tips the balance in favor of fair use.