It Is Worse Than You Think! Vault7 & The New World Order's A.I. Takeover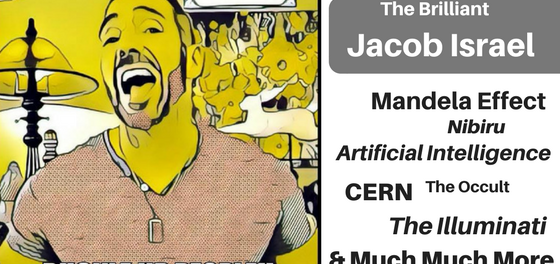 Thanks for Watching. Please do Subscribe, Check The Bell, Share, and let the world know what you think. I love you all, Jacob
This program is an incredibly important one. We are not being told how Artificial Intelligence is slowly taking over every aspect of our lives. In the next five to ten years if something isn't done the world won't even be recognizable anymore. I hope this opens your eyes ti a very real threat that AI poses to us all today.
MUSIC Provided by The Amazing
Kevin Macleod
"District Four", "Ossuary 5","Fearless First",
"Willow And The Light","Soaring","Nonstop"
Kevin Macleod
(incompetech.com)
Licensed under Creative
Commons: By Attribution 3.0 License
Please support him as I do!
I don't ask for donations, but if you do want to support this channel, all I ask is that you share these videos and encourage like minded people to subscribe. Also, if you like to read please do purchase a copy of my award winning new novel, "The Calling" which is now exclusively available at – I personalized and sign each copy… please purchase through Amazon for international sales.
FAIR USE
Copyright Disclaimer Under Section 107 of the Copyright Act 1976, allowance is made for "fair use" for purposes such as criticism, comment, news reporting, teaching, scholarship, and research. Fair use is a use permitted