Planet X Inbound: D.A.R.P.A. Air Force Scrambling to Prepare!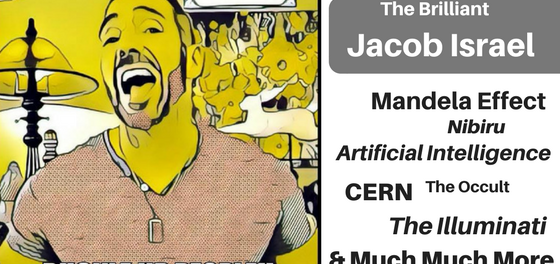 I want to thank you all for Watching, Subscribing, Liking, Commenting, and Sharing it means so much me. I hope you enjoy this and I love you all, Jacob
One of the most secret arms of the Defense Department just handed over a top secret telescope to the Air Force today, this along with a list of other extra-ordinary events connected to "space", Asteroids, New Alien Signals, New discoveries, Emergency Presidential Executive Orders and more indeed lead me to think there is much we are not being told. I am not an Astronomer or a Scientist, never claimed to be, but I am inspired to share all of this important new information with all you… I look forward to finding out what it all means… Much love Jacob
Music by the Extraordinary Kevin Macleod – Please support him like I do. "Mezmerize High Quality", "District Four","All This","Crypto"
Kevin MacLeod (incompetech.com)
Licensed under Creative Commons: By
Attribution 3.0 License
If you want to support this channel, all you have to do is watch every week and let other people know about it. That's all. I certainly appreciate it.
If you LOVE to read and you want to read THE BEST INSPIRING THRILL RIDE OF A NOVEL YET… Please do pick up a copy of my award winning book "The Calling" I promise it will be one of the best books you have read in a long time, PLEASE purchase from Amazon at the link below, and leave me a review after reading… Thank you all so much, and I can't wait to see what next week will bring. Jacob