WWE Revealed? "The Conspiracy Horsemen" Controversial Interview With Jacob Israel Ushers in New Day!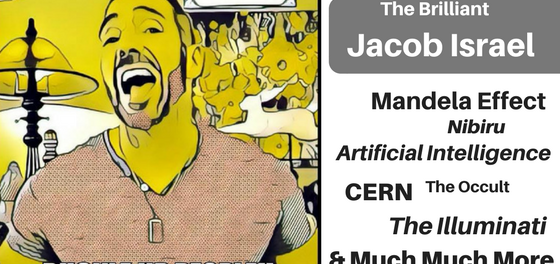 Please Do SHARE, SUBSCRIBE, LIKE, COMMENT and CHECK THAT BELL for Notifications it is the best way to help this channel if it has helped you. I thank you and love you for it! Jacob
Please do follow me on Twitter:
Fair Use Act Disclaimer
Copyright Disclaimer under section 107 of the Copyright Act of 1976, allowance is made for "fair use" for purposes such as criticism, comment, news reporting, teaching, scholarship, education and research. – Fair use is a use permitted by copyright statute that might otherwise be infringing. – Fair use is a doctrine in United States copyright law that allows limited use of copyrighted material without requiring permission from the rights holders, such as commentary, criticism, news reporting, research, teaching or scholarship. It provides for the legal, non-licensed citation or incorporation of copyrighted material in another author's work under a four-factor balancing test.
To purchase my award winning novel "The Calling" or to support this Channel please do visit my website, a free resource of spiritual and philosophical insights, essays, discourse, and poetry. Please Subscribe and Support this work in any way you can.
PLEASE DO SUBSCRIBE to "The Conspiracy Horsemen"
@greekgodpapadon
@bwostevie
@deadnosave
@bin_hamin
Podcast Feed:
iTunes:
Find out more about Stevie's Fitness Program
SRF Youtube channel:
www.instagram.com/stevierichards
HAVE CHILDREN? Check out Ethan's new Channel, Kids Family Fun