2018 Year in Review | Tony Robbins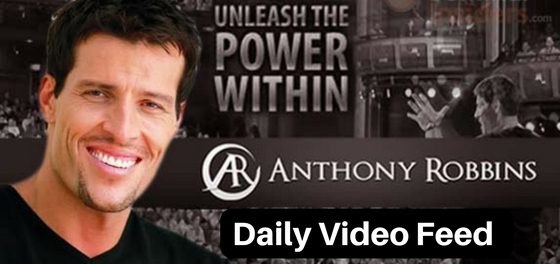 2018 was a truly a most blessed year of life. We had the privilege of connecting with so many bright souls shining all around the earth. We are so grateful and humbled by the grace & guidance of it all.
Did YOU connect with us somewhere in 2018? Would love to hear how our paths crossed. Leave a comment below!
Visit Tony Robbins' websites:
Follow Tony Robbins @:
Facebook:
Twitter:
LinkedIn:
Google+:
Instagram:
Tony Robbins is a #1 New York Times best-selling author, entrepreneur, and philanthropist. For more than 37 years, millions of people have enjoyed the warmth, humor and dynamic presentation of Mr. Robbins' corporate and personal development events. As the nation's #1 life and business strategist, he¹s called upon to consult and coach some of the world¹s finest athletes, entertainers, Fortune 500 CEOs, and even presidents of nations.