I am a Firewalker – Unleash The Power Within (UPW) | Tony Robbins Firewalk Reviews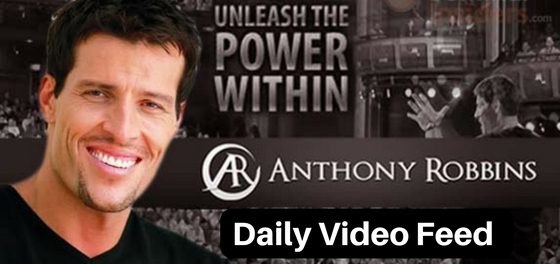 I am a Firewalker – Unleash The Power Within (UPW)
The idea of walking across fire is intimidating. That's the power behind the Tony Robbins firewalk, though — those who accomplish the challenge learn they are capable of anything. Firewalking represents the many obstacles people face in their daily lives, be it overcoming a minor struggle or getting over a major personal hurdle.
Like many firewalkers, Michelle Morales was afraid when she first saw the bed of coals that she would walk over. Her mind originally doubted her capabilities, and she felt afraid to proceed. However, she buckled down and preserved. After an initial bout of doubt, Michelle claims that, "I told myself I was going to do it, and that was it."
She walked across the fire with poise, strength and grace. It helps to factor in that there are professionals from Tony Robbins' team there to cheer on firewalk participants. Having these bystanders supporting her along the way was comforting to Michelle. But even from the time she arrived up until it was time to complete the walk, Michelle says that it didn't really register with her until "Up to the moment when you're standing right there — that's when it kind of really hit me."
The task of firewalking can seem nearly impossible at first glance, but as Michelle and countless others have learned, nothing is impossible when you set your mind to something. "At the end, I opened my eyes and was like 'Woah, that was so fast,'" said Michelle about the experience. Something that had initially caused her to experience fear and uncertainty was over in the blink of an eye, largely in part because she believed in herself.
All of Michelle's fears were wiped away after completing the firewalk. That's the value of Michelle's, and other participants', Tony Robbins firewalk reviews — they demonstrate that anyone can accomplish the firewalk. The key step in being able to overcome doubt is to face a challenge head-on — no matter how difficult it may seem at the onset.
This attitude is then carried with the participant into their daily lives. Like Michelle said after completing the Tony Robbins firewalk, "If I can do that, and focus my mind on doing something like that, then I can do anything."
Are you curious about what it takes to complete the firewalk? Do you want to unleash something powerful within yourself and gain control of your life? Find out more about the Tony Robbins firewalk at
Visit Tony Robbins' websites:
Follow Tony Robbins @:
Facebook:
Twitter:
LinkedIn:
Google+:
Instagram:
Tony Robbins is a #1 New York Times best-selling author, entrepreneur, and philanthropist. For more than 37 years, millions of people have enjoyed the warmth, humor and dynamic presentation of Mr. Robbins' corporate and personal development events. As the nation's #1 life and business strategist, he¹s called upon to consult and coach some of the world¹s finest athletes, entertainers, Fortune 500 CEOs, and even presidents of nations.