Letting Love Lead | Tony Robbins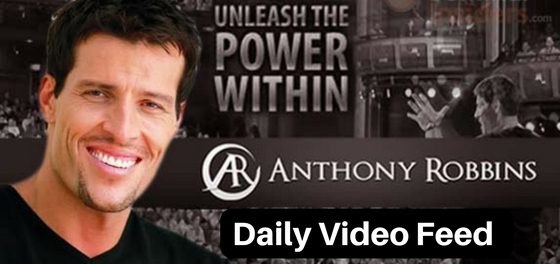 Determination, achievement, and a desire to win are all extraordinary things. They drive us to become better, to constantly push forward, and to be the best possible versions of ourselves that we can. And while Andrew has always been driven to succeed, he's realized that what truly fulfills him is not success in business – but his incredible love for his beautiful wife and his family.
Andrew was someone who used to be motivated by money, success and power. He craved significance above all else and this was apparent in his professional life. After seeking recognition in this way at his job, Andrew learned something incredible: – True happiness doesn't come from power, it comes from love. Now, Andrew finds joy in his relationship with his wife, his connection to his family and in his passion for life. He's held on to his determination and ambition, but has learned to channel these traits in healthier, happier ways. When love enters your life, you'll find that everything else seems to fall into place.
Visit Tony Robbins' websites:
Follow Tony Robbins @:
Facebook:
Twitter:
LinkedIn:
Google+:
Instagram:
Tony Robbins is a #1 New York Times best-selling author, entrepreneur, and philanthropist. For more than 37 years, millions of people have enjoyed the warmth, humor and dynamic presentation of Mr. Robbins' corporate and personal development events. As the nation's #1 life and business strategist, he's called upon to consult and coach some of the world's finest athletes, entertainers, Fortune 500 CEOs, and even presidents of nations.