The Intersection of Passion and Purpose | Tony Robbins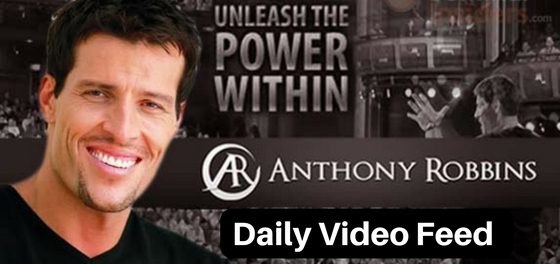 Have you ever felt so deeply passionate about something that it lights you up from the inside out? Is there one thing in your life that brings you so much joy, peace and comfort that you can't wait to share it with others? Many people are passionate about something – but far too often, their passion is unrealized. For other people, like Jen, her passion is her purpose – one that's that's both a privilege and a responsibility to share with others.
What's your ultimate passion in life? What drives you to bring your best self every single day? For Jen, helping people access equine therapy is what fulfills her. Horses have long been used in a therapeutic setting, and Jen helps others to access feelings of joy, safety and purpose that she feels when around the gentle animals. When you, like Jen, feel your passion so fiercely that you can't keep it to yourself, you are moved to share this fire with others. How have you turned your passion into your purpose?
Visit Tony Robbins' websites:
Follow Tony Robbins @:
Facebook:
Twitter:
LinkedIn:
Google+:
Instagram:
Tony Robbins is a #1 New York Times best-selling author, entrepreneur, and philanthropist. For more than 37 years, millions of people have enjoyed the warmth, humor and dynamic presentation of Mr. Robbins' corporate and personal development events. As the nation's #1 life and business strategist, he's called upon to consult and coach some of the world's finest athletes, entertainers, Fortune 500 CEOs, and even presidents of nations.